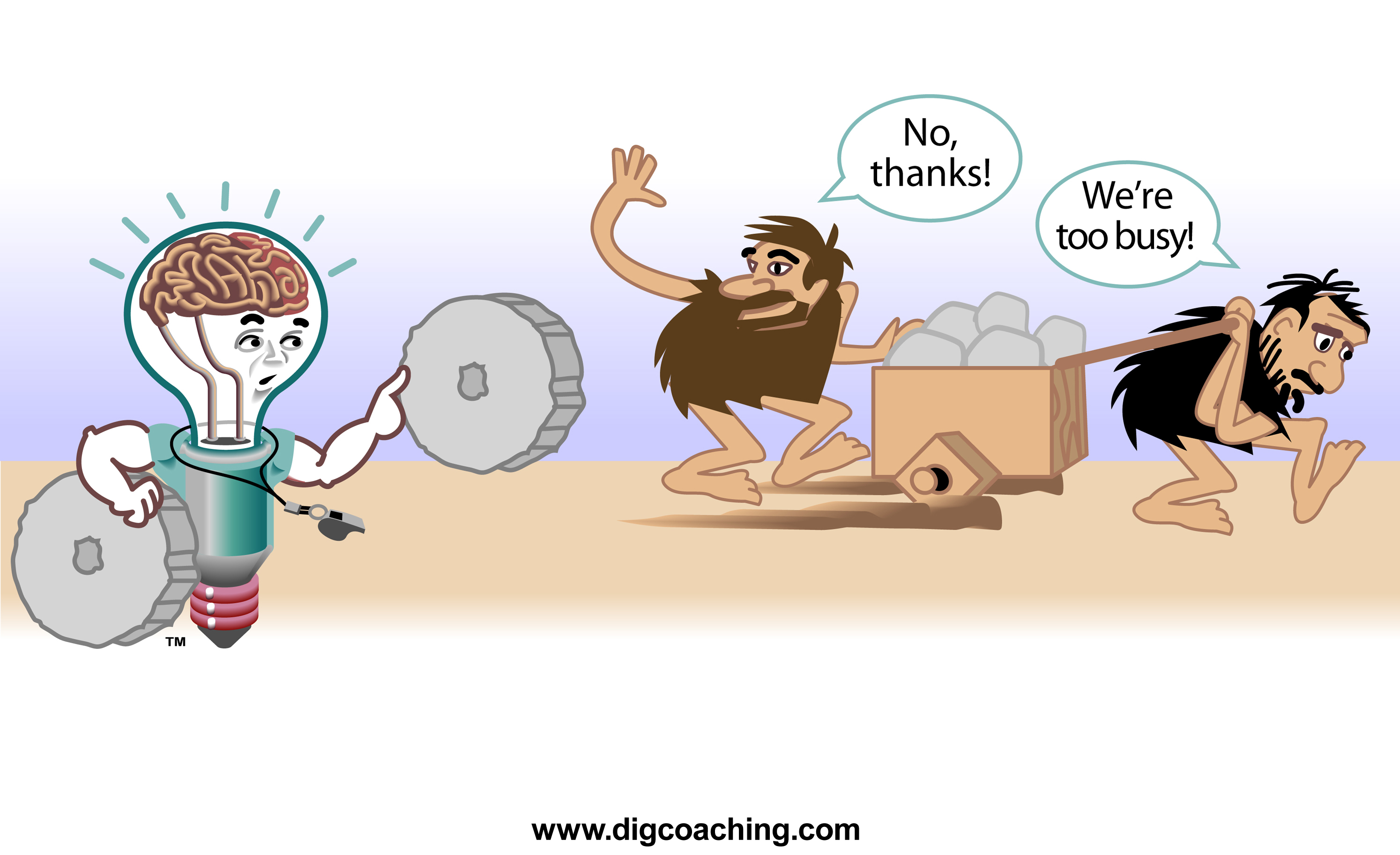 What is an Aha worth? Is it meaningless to you? Or do you realize how expensive it is not to "get" it?
The fact of the matter is, not getting it costs time and money and creates lots of anxiety!
If you are impacted by a person with ADHD, shouldn't you try walking in their shoes? It might be a hard pill to swallow, but their reality trumps your beliefs, and if you want to have a positive, helpful impact, it needs to be reality-based. Imagine, if you did walk in their shoes and had a "NOW I get it!" moment, what would that be worth?
Get this! ADHD isn't a deficit of attention as the label would have you believe. It is actually a self-regulation issue, which explains why some with ADHD attend to computer games for hours. No deficit of attention there!
If you want to experience the "Ohh… NOW I get it," read on and sign up today!
Your Reality
It's often hard to deal with and support someone who has ADHD. Parents, spouses, significant others – they all experience frustration, anxiety, panic, and even fear when they just can't seem to live peacefully under the influence of ADHD. None of the typical responses work and, in fact, they usually make things worse!
But now there's help on the way and here's what we mean.
Knowledge comes from lived experiences. Until now, the plight of those with ADHD was a mystery. Our program, "Ohh… NOW I get it!" will revolutionize your knowledge of ADHD because of the unique way we boil it down to simple terms you can understand. We put you in experiences by using attention exercises to simulate the challenges that those with ADHD actually face.
Sound a bit scary? Maybe, but this new program allows you to see what it's like to struggle with self-regulation and a taxed working memory. You'll observe firsthand the plight of ADHD, get an inside look into the ADHD world, and gain valuable insights of what those with ADHD are up against. You'll experience things you never understood before! What's even better is that you'll do it all in a safe, judgment-free environment where you can get the full experience.
Sign up today for this program. It's fun but challenging. It may make you laugh or cry. You may even scream! But it's guaranteed to make a difference when you begin applying your new outlook.
If you are a parent, spouse, or significant other to someone with ADHD, this program is ideal for you. Get "it," get insights, get perspective, get context, get buy-in, get understanding, get the how and why, get on the right track, get hope… It's all about you and ADHD!
What Outcome Can You Expect?
Your conceptual understanding of ADHD will change.
Your newfound knowledge will enable you to observe what "is."
You will gain clarity in terms of direction.
Your confidence will increase to find solutions.
You'll have a new sense of hope.
The program consists of four hour-long calls covering the following agenda:
Prerequisite: "ADHD Made Simple" Video
ADHD & Self-Regulation
ADHD & Working Memory Challenges
ADHD & Emotional Self-Regulation
Basic Observational Truths: Motivation, Procrastination & Disorganization
The time is NOW!
Sign up and get your "Ohh… NOW I Get it!"
We offer the class in two ways:
1 – Take the program by yourself or in a group that you form. Registration and payment are customized accordingly. The flat rate is $479 but it can save thousands of dollars otherwise spent on rabbit holes and dead ends. To get started, click the button below: 

2 – Register for a scheduled public group. The cost is $140 per participant.
Weekly calls are on:  Friday
Total Calls:  Four (4)
Time of Day:  1:00 p.m. ET
Launch Date:  December 15, 2017*
*Launch date may be delayed due to participation requirements. Minimum 4; limit 6 per program.


FUTURE PROGRAMS:
If you missed the start of this class or have pre-enrollment questions, email us at info@digcoaching.com or call 762-233-2343.
What Others Are Saying about Jeff's Programs
"You see the physicians, read the books, and talk to people and then begin to feel like you understand ADHD. In time, we could begin to talk the ADHD talk but there was a disconnect. We were looking for a logical understanding of ADHD that we could use to clearly make sense of things and support our son. Jeff's "Ohh… NOW I get it" program was transformational. It was just like the title said. Now I get it! Jeff was able to boil ADHD down to simple, practical terms in ways we could understand the ADHD experience and make sense of it. But more than that, we could confidently understand and somewhat experience the challenges of ADHD. In other words, I believe I got a glimpse of what it is like to walk in the shoes of ADHD. What didn't make sense before now makes sense in a way that is empowering. Jeff's program shifted my view, my husband's view, and now we have better two-way communication with our son and a newfound sense of direction of hope. I highly recommend this program to anyone impacted by ADHD, especially to those who have any doubt that they truly understand ADHD!"
Lynn N., Sarasota, FL
"Jeff's classes firmly implanted in my brain what it means and takes to be TRULY curious as a coach and the value it adds to a coaching partnership. He turned the learning approach on its head to help us 'get it.' So enjoyed the out-of-the-box approach to digging deep to discover the pearls in the shell!"
Jennifer Coyne O'Brien
"That was a great class!!!!! It felt like one huge "booya" moment. Thank you."
Myrna Candreia
"Jeff Copper pays attention to attention like no one else, and fortunately for the rest of us, he shares his insights in a totally understandable way."
Ari Tuckman, Psy.D., MBA
"I am very impressed with Jeff's coaching. He is an expert at helping you figure out how your brain works and invent processes that work for you. Since working with him, I have made many changes resulting in greater efficiency in life and in my business. He is highly structured, focused, and always starts and ends on time."
Birgit Zacher Hanson, Master Certified Coach