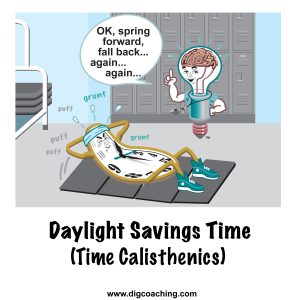 Many of those with ADHD struggle with time management, having a sense of time, being on time, and predicting time. Dr. Russell Barkley refers to it as time blindness.
What's obvious to many organizers and time management specialists is working with time budgets as an exercise to get a sense of time. Basically, a time budget is an awareness or attention exercise. You go through your day identifying a task, predicting how long it will take, recording the actual time spent and calculating the differences…. and recording them. The repetition over time improves the prediction and a sense of time.
What is also obvious is that such exercises, like any exercise, are repetitive and boring. Those with ADHD struggle with anything that's repetitive and boring… more than others. So, it is equally as obvious that those with ADHD are far less likely to do exercises.
Now, if my logic is obvious thus far, than the obvious challenges, how do you make time-based attention exercises less boring and repetitive so those with ADHD brains can engage to gain a sense of time and reduce time blindness. This is obviously the hard part, and it is hard for two reasons. First, it requires a lot of energy and effort to make something that is boring, exciting and, second, to make what is exciting as individual as the person.
While it may not work for everyone, company can help those with ADHD do what they can't do for themselves. Consider doing time exercises or time calisthenics along with someone else. If it is fun, you might improve your sense of time and time management like never before.