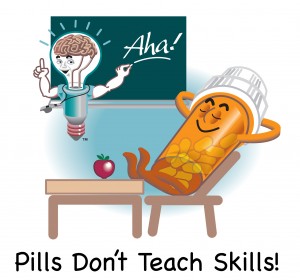 Are you on pins and needles? Are you worried about someone close to you with ADD/ADHD and their struggles with social, academic, or work and career issues? Are you frustrated because your attempts to help, support, and advocate for this person don't seem to be helping? If so, then this Coaching Calls package is for you. Supporting those with ADD/ADHD is hard work and requires constant effort.
In our coaching calls, we'll excavate an Aha! on topics like the ones in our "Making Sense of ADD/ADHD" video and we'll dive into the following:
How to observe and define what IS working.
How to look for and identify passions and interests.
Perform exercises to understand what it is like to have ADD/ADHD so you "get it," enabling you to understand what works and what doesn't.
Discuss custom topics and situations specific to your needs.
In this package you'll get:
A complimentary copy of our video workshop, "If Only You Understood Attention," that maps out the anatomy of attention.
A subscription to our Aha! e-Newsletter.
Eight 45-minute coaching calls over two months.
A grasp of Dr. Russell Barkley's new executive function deficit disorder construct that to give you a much clearer understanding of ADD/ADHD, how to support it, and what works.
Burst calls and email support.
All this for just $900
To learn more, find out if coaching is right for you, or to get started today
contact us
!
Get started today!