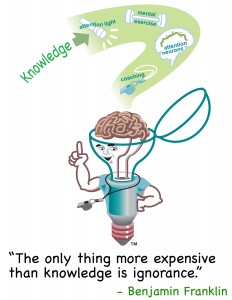 It's hard to manage anything if you're attending to the wrong thing. ADD/ADHD is no different. For example, there is significant confusion around ADD/ADHD and it starts with the label. It isn't so much a deficit of attention but rather a self-regulation issue, which explains such things as why kids with ADD/ADHD can play computer games for hours on end. Their issue isn't paying attention to the game; it's pausing and stepping away from the game.
We'll be excavating an Aha! using four strategies:
Clarifying your current ADD/ADHD support strategy and mapping a new one.
Walking through the biology of ADD/ADHD and how it manifests in behavior, pointing to Dr. Russell Barkley's executive function deficit disorder construct.
Examining Dr. Russell Barkley's executive function deficit disorder construct as a model to understand which support structures work for you and which ones don't.
Teaching you to use DIG Coaching's Interest Model as a lens used to observe attention in the context of self-regulation to help you apply strategies beginning with our first call.
This is an educational and coaching program that is particularly good for non-ADD/ADHD spouses or parents and includes:
Subscription to our Aha! e-Newsletter.
Complimentary copy of our ADHD Aha! cartoon book.
Four 45-minute coaching calls.
Links to videos, podcasts, and lectures related to our discussion.
Burst calls and email support.
All this for just $499
To learn more, find out if coaching is right for you, or to get started today
contact us
!