ADHD Group Coaching Program
Looking at Your ADHD Differently
Got ADHD? Overwhelmed? Frustrated? Stressed out? Do you struggle with: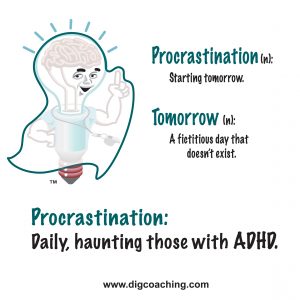 Procrastination
Time management
Organization
Memory
Communication
Managing money
Studying
Casting Yourself in a Career
Stress
Emotional regulation – Anger
Distractibility – Impulsivity
Motivation and boredom
Relationships
Getting started
Life balance
Sleep
Being immobilized with negative thoughts
These are real problems, but there's an even bigger one.
Click Here to Understand the Bigger Problem!

We can help make your life easier.

Get the Insight and Mindset to Resolve Self-Regulation Challenges.
There is nothing more powerful than a change of mindset.
How your mind is set up to think is the holy grail of problem-solving.
We use attention exercises that put you in experiences to witness and understand ADHD in a very tangible way as a self-regulation issue with a working memory deficit. Ahas from your experience will enable you to find obvious solutions that can't be explained based simply on how they appear.
ADHD doesn't look like a self-regulation issue, but with the right lens, it's clear that it is.
Why This Program Is So Revolutionary
We'll set up your mind to problem-solve around the two single driving forces that impact ADHD behavior: self-regulation and working memory challenges. Who needs strategies when you can problem-solve for yourself?
There's no one-size-fits-all solution. You are as unique as a snowflake. This coaching program is about helping you problem-solve customized solutions that work specifically for you!
We walk you through basic ADHD brain biology. Then, using our attention exercises, you can witness firsthand how your version of ADHD manifests in its natural habitat (your brain), which then translates into your unique behavior.
We then help you use these insights to work with your individual ADHD brain to beat it at its own game.
This new solution is in stark contrast to other programs that focus on behavior modification and fight against biology to beat your ADHD into submission.
This program includes two components: a workshop and group coaching.
The workshop portion of the program addresses the following and includes video and attention exercises:
Self-regulation, including emotional self-regulation
Working memory
Motivation
Pressure
Procrastination and its roots
The difference between the primitive automatic brain and the effortful executive functioning brain
The difference between methodical and insightful thinking
The impact of self-regulation and working memory challenges on the following:

Procrastination
Organization
Time Management
Sleep

Learn to witness (basic observation skills) your natural patterns of attention in their natural habitat.
Understand the existence of organic motivation, existing organizational processes, and compensatory strategies.
The coaching portion of the workshop focuses on coaching you to activate the following and includes:
Coaching you to problem-solve.
Learning how to pause and ponder before you proceed.
Identifying your natural patterns of attention.
Recognizing and replicating your individual processes and systems.
Brainstorming how to manipulate the environment to make it easier for you to self-regulate.
Down–regulating your emotions.
Moving past procrastination, identifying your time management strategy, and managing organizational systems.
Writing your own how-to user manual.
Making sense of ADHD as a self-regulation and working memory challenge.
Being able Tto better articulate your ADHD experience that can be shared and understood by those whose minds are open to it.
Awakening an in-the-bones understanding of yourself and ADHD, giving you more confidence to advocate for yourself.
Developing a clearer understanding of who you are, why you do what you do, and what works for you!
Why Group Coaching?
It is a cost-effective alternative to one-on-one coaching.
Learning is enhanced with others who experience the same ADHD plight.
The experience with others in the ADHD tribe will accelerate your realization and help you let go of projecting judgement back on yourself when comparing your insight with everyone else's outside.
Group coaching is for those who want to supplement medication with real-life usable problem-solving strategies OR those who would like to eliminate medication altogether.
About the Program
Class size limited to eight participants.
Weekly 90-minute group coaching calls for 12 weeks.
Access to recorded calls in case you miss a call or just want to listen again.
The program is ideal for those who cannot afford one-on-one ADHD coaching or who are skeptical about the ADHD coaching paradigm and want to sample it before they make a commitment.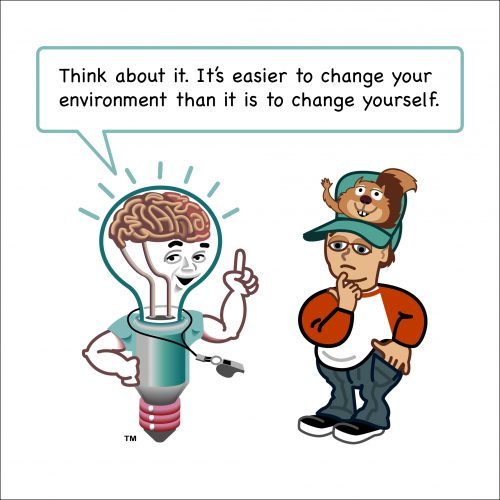 Date
Weekly from Aug 19, 2019, to Nov 11, 2019
(No class Labor Day, Sept. 2)

Time
Mondays from 11:30 to 1:00 pm ET
$499

It's a good deal compared to what it costs if you DON'T learn to solve ADHD problems.
Sign up today and get our special price of just $449 – Save $50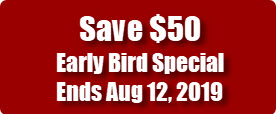 Register Today – Class Space is Limited!
If you missed the start of this class
and would like to be notified of the next class,
CLICK HERE.
Coach – Facilitator
Jeff Copper, PCC, PCAC, MBA, credentialed coach, founder of Attention Talk Radio, Attention Talk Video, and Attention Talk News, entrepreneur, speaker and ADHD coach trainer, has been coaching for nine years. He has empowered his clients to overcome the invisible challenges of procrastination and create fulfilling and successful lives. To learn more about Jeff, visit www.digcoaching.com/meet-jeff-copper/.
Coaching Yourself to Solve ADHD Problems
If you have questions, contact us at 762-233-2343 or email info@digcoaching.com today.
DIG Coaching Practice… Excavating the Aha! Daily
"Jeff Copper pays attention to attention like no one else, and fortunately for the rest of us, he shares his insights in a totally understandable way." – Ari Tuckman, Psy., MBA
"Jeff brings both street wisdom and academic insight to his unique process of observing and embracing attention challenges – then provides solutions that work on multiple levels in the real world, from relationships to project management." – Dr. Charles Parker