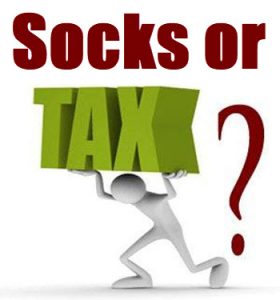 Taxes are up there with root canals. We'd rather rearrange our sock drawers! But is it because we are motivated to organize our socks, or is it because we are running away from our taxes?
"If only I had more motivation" is something I hear often. Don't be confused: you ARE motivated – only not motivated enough to do what you "should" be doing. Let me explain.
You ARE motivated to organize your sock drawer. Why socks? Who knows, maybe because it helps you avoid taxes, maybe because the socks are hard to locate, maybe because you want to move the socks to another location. . . .
You are NOT motivated to do your taxes. Why not? Maybe because it is tedious, maybe because you hate paperwork, maybe because you will owe money. . . .
My point is you ARE A MOTIVATED person, but you may need to implement a clever ADHD hack.
An example:
If your intention is to do your taxes, the trick is to change your environment to make doing your taxes easier or more interesting. Ever consider doing it with someone? Some time ago, I coached a guy who was four years late on his taxes. He bought a keg, had a caterer bring some food, and played music while his friends helped to do his taxes. In the end he said it was a blast!
Aha! Everything you have not done was because you were not motivated to do it at the time you thought you should do it. How can you get motivated to do the "shoulds"? Change up your environment. Maybe take the papers to the backyard so you are in the sun. Maybe start at 5 a.m. before everyone else gets up. Maybe hire someone to do it for you. . . .
Want more? Check this out: https://www.additudemag.com/podcast-boredom-motivation-jeff-copper.