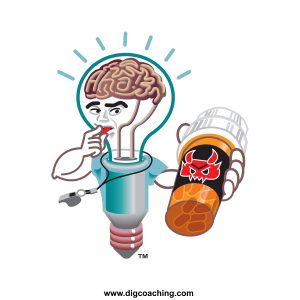 Are you worried about the long-term effects of taking ADHD stimulant medications? You should be. You should also be worried about the long-term effects of NOT taking ADHD meds. All too often, I find people demonize medications prematurely or don't put them in context. Mind you, I'm not pro medication, but I am anti suffering, especially in the face of ignorance.
The decision to take meds is one of quality of life. Like with any drug, there are side effects and consequences of taking ADHD meds, and ADHD stimulants have both side effects and consequences.
What most of us don't realize is that, if you have ADHD, there are side effects and long-term consequences of NOT taking medications. Research is clear. Academic performance, employability, and earnings are higher for those taking ADHD meds. Low self-confidence and self-esteem are side effects.
Speeding tickets, traffic accidents, and disabilities are higher for those with ADHD who are not taking meds. Divorce rates are higher, as well as failed businesses, and those with ADHD are more prone to substance abuse than the general population. Some research suggests ADHD medications may lower the susceptibility if started at an early age and continued.
Likewise, there are significant side effects and long-term consequences of radiation treatment that I endured in my battle with cancer. While they are significant, the consequences of not enduring the treatment would have been much worse.
The decision to take medications is as individual as the person and should be a personal decision. As they say, ignorance is more expensive than knowledge. Do your research before making your decision. I can suggest two resources.
The first is the National Resource Center. You can access their website, which is a bit overwhelming for a dyslexic like me, or you can call 301-306-7070 and talk to the librarian. I've found they are very helpful. It is a free service. Use it.
The other is a comprehensive video series produced by my good friend Rick Green at Totally ADD. Click the image below to learn more and purchase the materials.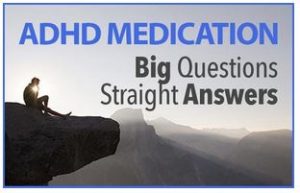 Be concerned about the consequences of ADHD meds, but be balanced. You might find the long-term consequences of NOT taking the meds to be worse than taking them.