Let's look at organizing in a new way!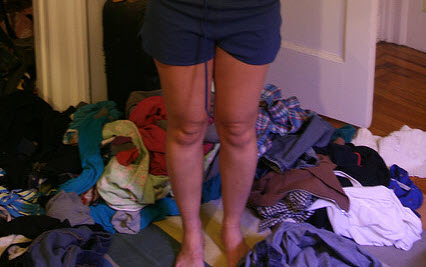 We can get caught up in paying attention to how we want things to be and lose sight of how things actually are. I've coached many teens and college students around organizations, and, I, too, thought they were very disorganized. But when I opened my mind, it all changed.
From my MBA and process class, I learned that one starts by mapping out the current system before making adjustments. The exercise can be very insightful and applies both to late teens and young adults. Let me illustrate.